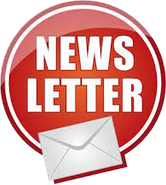 FAQ
At Peninsula Liquidators with over 45 years of professional Auction experience in order to please our consignors and present a good buying experience for our buyers. A lifetime in the business there is not much we haven't seen handled and sold. Our clientele includes Private individuals, Estate Executers and Professionals. Referrals are a big part of our resources. Years of honesty and integrity is part of our foundation.
Buying
The Niagara Region has become more of a retirement community over the past 20 years giving us the privilege of handling quality and quantity within the community. Preview and inspect your interests, it starts in the showroom area where we take advance pictures of future sales this leads to final set-up pictures (taken the night prior to the auction). You can view & inspect the merchandise in person the day of the auction. You are required to register for a bid number once registered your ready to buy! Listen to the auctioneer for what is being sold next and the pertinent information he has on the item. When there is multiple items, or choice out lots the auctioneers back bidders have priority. Successful buyers are responsible to pay for their purchases plus buyer's premium & taxes the day of the auction. You will be responsible to remove your purchases within two days of the auction.
Arrangements
for delivery can be made.
Everything is sold as/is all sales are final!
ACCEPTED CURRENCIES:



or Cash
All are subject to a 10% Buyers Premium
Selling
Whether its fine art, an antique, estate effects, just downsizing or business asset liquidations, the auction process is a true representation of the market place. The process can start with a phone call or an email. An auction estimate is a range of value placed on the object or goods for sale. We provide these estimates as a complimentary service to assist you in your decision to sell. These estimates reflect the current auction prices for similar or like objects (e.g. $1,000-$1,500). We do our best to achieve the best prices possible for all of our consignors. We separate your merchandise and sell it in the most appropriate auction to get the best return possible. Consignments are always welcome on scheduled drop-off days. No Consignments will be accepted auction day. Your valuable goods will be cleaned, handled and well displayed, making it more appealing to our buyers. Pick-up of your goods can be arranged additional costs are incorporated into the commission fee. We sell with no reserves, this creates an absolute good old fashioned auction! This gives our buyer's confidence to attend and bid knowing the items are there to be sold.
We will back up our estimates with an outright purchase offer. Complete on location estate sales will be conducted when feasible.
Our location is equipped with a large, air conditioned, auction hall with plenty of room to move around and browse. You will find a large showroom area with future sale merchandise on display. We also have a snack bar to satisfy that hunger you get while attending our Auctions.
We have the staff, equipment and storage place to make sure you purchases are well looked after and the holding area until you take them home.
There
are loading docks to accommodate large trucks and cube vans. We also offer a delivery services if you buy too much to fit into that compact car!
How Do I Bid?
Be Seen! Hold your hand or bid card high!
Keep your bid card handy, the auctioneer will need to know your number when you make a purchase.
Listen to the auctioneer. He will explain what is being auctioned and will inform you of all the pertinent information he has on the item and how many he has to offer.
Bids are accepted at the auctioneer's discretion
Minimum bid increments
$10-$50
$2.50
$50-$100
$5.00
$100-$500
$10.00
$500- $1,000
$25.00
$1,000-$2,500
$50.00
$2,500+
$100.00
What Happens When There is More Than One Item?
The auctioneer will tell you if you are bidding on an individual item (priced by the piece) or a "lot" (several items grouped together and priced as one).
The highest bidder has the choice of how many and which items he wants to take.
The back bidder (the person who bid immediately prior to the final bid) then gets second choice, then the back-back bidder and so on. When all bidders have been exhausted, the remainder is open for the crowd. This is a first come, first serve situation so hold up your bid card quickly. The auctioneer will choose who picks next. He has full control and final say and will maintain fairness.
What Happens to my Merchandise After I Bid on It?
Once an item is sold it is taken to the security area.
You may retrieve your merchandise at the security pick up area once you have paid and received your receipt.
Delivery for large items is available at an additional charge. See the staff at the security area for details.
Buyers are responsible for their goods as soon as purchased at the Pickers Sale and Commercial Industrial Auction.
What is a pickers auction?
A pickers auction consists of many tables of merchandise that is within the realm of goods offered that day. Collections of sought after goods as well as project pieces are sold.
What happens to things that don't sell?
Everything is SOLD TO THE HIGHEST BIDDER. We do not accept consignment with a minimum at our auction. Special situations may be acknowledged with Real Estate and Automobiles
General Tips
Please do not approach the stage or the tables at the front unless invited by the auctioneer.
Take advantage of the viewing time prior to the auction.
Review the merchandise and know what you are bidding on before it hits the auction block