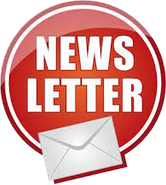 Types of Auctions

Antiques & 20th Century
Auction Day: 1st & 3rd Tues. of Each Month

Preview at 11:00am

Pickers at 12:00pm

Auction at 6:00pm
Estate; Furnishings and effects- Jewellery – Coins – Art – Lighting – Collectables & Memorabilia – Mid-Century Modernism – Art Deco – Art Nouveau – Empire – Eastlake Victorian & Early Primitives – Silver & Gold – Military - Fine China Glass
These Auctions always have quantity and quality. With such a volume, we segregate the merchandise into two sections. We choose the highest quality pieces available for the Main Auction but the Pickers Auction always has 40-60 Banquet tables full of everything from the eras. A broad spectrum of collections and collectables as well as restorable furniture. The strength of any category depends on the estates we are handling. Many highlights surface as we handle quality estates as well as accept great pieces from qualified pickers.

Modern Household
Auction Day: 2nd Tuesday of Each Month

Preview at 1:00pm

Pickers at 2:00pm

Auction at 6:00pm
New Everyday Domestic Necessities, Plus Much Much More!
Modern furnishings and second-hand furniture from clean local estates sold along with brand new domestic wares. Semi-Formal to everyday furnishings and all the necessities for the new millennium. Something for every room in the house: kitchen, bedroom, living-room, rec-room furnishings and so much more! Our afternoon Pickers Auction is an overflow of everyday usable household merchandise. 25-45 Banquet tables are filled with modern needs and necessities.
Auction Day: Saturday Auction every 4-6 weeks.

Preview at 8:00am

Auction at 9:00am
Brand New Merchandise, Unclaimed Freight & Wholesale Stock Liquidation Plus!
Commercial Business Liquidation – Private Workshops – Contractor Overstock – Unclaimed & Misguided Freight – New merchandise plus Estate Tools for the everyday handyman
Auction Day: Check our Monthly Calendar

Preview at 1:00pm

Pickers at 2:00pm

Auction at 6:00pm
Brand New Merchandise! Floor Models – Retail Returns- Store Overstock - Poorly Packaged – Shipper Mishandled – Plus. Electronics – Watches – Jewellery – Cameras – Game Systems & Accessories - Household and Office Furniture – Clothing – Kitchen wares – Bedding – Office Supplies - Sporting Goods & Exercise Equipment - Tools and Equipment Plus Home Renovation Needs
The afternoon Pickers Auction always has an abundance of quality, new clothing plus products retail returned in despair or in need of repair

Special Auctions
Details Will be Posted Closer to Auction Dates
Spring & Fall Anniversary Auction
Heirlooms, Museum quality and prominent pieces sought by serious collectors. Setting aside the finest always creates an exceptional Auction – Sterling Silver – Estate Jewellery – Art – Ceramics- Pottery- Art Glass – Fine China - Formal & Designer Furniture – Private collections. Note; we do not accept reproductions or questionable pieces, they will be sold as such at one our regular auctions

Spring & Fall Niagara Regional Police Auctions
Spring & Fall NRP Stolen & Recovered Bikes & Properties – 200-350 Bikes – Jewellery – Tools – Electronics – plus who knows what people will try to steal?

Large Estate, Business, Farm & Real Estate Auctions
Will be held on location when necessary.

4th Tuesday of Each Month
Antique Pickers Auction 11:00am preview - Noon start. Special Evening auction may follow and will be scheduled as needed. Details will displayed on our Homepage.
Details Will be Posted Closer to Auction Dates
Held on location! The thrill mounts as we cut the lock off the lockers as they are sold. We conduct these auctions as they are done on the popular television series.